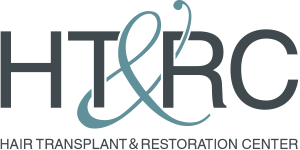 Non-Surgical Treatments for Men
The Hair Transplant & Restoration Center is a unique practice built around a medical approach and clinically proven solutions. HT&RC offers multiple approved treatments for male hair loss. By starting with diagnosis, Dr. Gray combines these methods into a path for success that includes clear expectations. The solutions in your personalized plan will be chosen based on testing, type of hair loss, personal preference, and expected results. From day one, you'll work directly with Dr. Gray to ensure a completely positive hair restoration experience.
One option for those wishing to regain a full, healthy head of hair is to get hair follicle regeneration. This is a non-invasive process in which the body's own growth and healing abilities are harnessed to improve blood flow to the follicles, potentially generating new hair growth.
Our patients also have the option of hair restoration systems. These systems provide natural-looking and long-lasting results without the need for surgical intervention. They also allow patients to customize their results, getting just the look they desire.
There are a number of treatments available to those struggling with hair loss, including several that don't require any surgical intervention at all. The question is, which treatment is best for you? Dr. Gray would love to provide you with a personalized treatment plan. The first step in the process is meeting with us to learn about the underlying causes of your hair loss. We'd love to set you up with a scalp evaluation today.
Hair loss can be discouraging, but it never has to be permanent. Don't settle for thinning hair. Instead, seek non-surgical solutions that help you look and feel like yourself again.