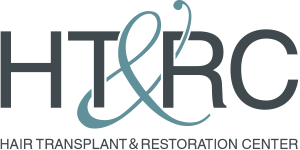 Surgical Procedures for Women
Patients of the Hair Transplant & Restoration Center have the rare benefit of expert surgery combined with access to all current FDA-approved treatments for women's hair loss. Dr. Gray has the expertise to create the best outcome regardless of whether thinning is caused by a vitamin deficiency or a complex form of scarring alopecia. His artful FUT and FUE surgeries include Hair Follicle Regeneration to protect hair follicles, promote healing, and stimulate new hair growth. Dr. Gray performs every step of the harvesting and surgical design himself, so you'll never encounter a consultant, salesperson, or less-skilled technician at HT&RC.
Comfortable Surgery in a Serene Setting
Hair loss is an unnerving process, and we understand that exploring hair restoration surgery is never easy. At the Hair Transplant & Restoration Center, we've considered every aspect of your experience to make it as easy and comfortable as possible. Our beautiful and private medical-spa setting will put you at ease. As a career anesthesiologist, Dr. Gray is very cognizant of your comfort at every moment in a surgical procedure. He uses a very concentrated local anesthetic in his transplants to numb the scalp so there's the least amount of pain possible. Dr. Gray is one of very few hair transplant surgeons who are proactive about recovery before you even leave our office. At the end of the procedure, Dr. Gray administers a very long-acting local anesthetic, used in operating rooms, to help patients recover from surgery and decrease their dependence on narcotics. For our purposes, the pain relief lasts well beyond the end of the procedure; we have patients who drive themselves three hours home after surgery because of Dr. Gray's planning. Having dedicated 30 years to anesthesiology, Dr. Gray is keenly aware of your comfort and needs at every moment in your hair restoration surgery.
Answers for Everyone
Since not every woman is a candidate for surgical hair restoration, determining the true cause of hair loss is vital. At the Hair Transplant & Restoration Center, you'll get a definitive answer, as well as options for hair restoration even if surgery isn't a possibility. You'll work one-on-one with Dr. Gray to find your diagnosis, consider all the options, design a new hairline, and monitor outcomes. This approach sets HT&RC apart, ensuring the best possible outcome and results as you envision them.