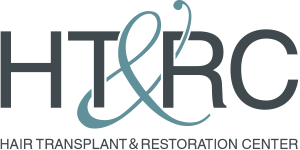 topical thickening & hair regrowth products
Hair loss is never welcome. When you catch it early and take decisive action, it's possible to minimize the damage and perhaps even reverse the process. This can sometimes be done through clinically formulated topical solutions, which we are happy to provide here at Hair Transplant & Restoration Center in Macon, GA.
To start, come see us in our office for a relaxed, informational meeting. We'd be glad to analyze your scalp and get to the bottom of what's causing your hair loss. From there, we can recommend a custom lineup of topical thickening and hair regrowth products.
All of the topical products we offer here have been thoroughly vetted. We can ensure that they are FDA-approved for the treatment of hair loss. We also know that they get results. Many of our patients have used them to great success.
One topical product we offer is Minoxidil, better known as Rogaine. This has long been one of the top options to stimulate fresh hair growth. Both men and women can use this product to develop their follicles and regrow hair.
We also offer Help Hair Nutrients. This is a specially formulated blend of vitamin supplements and protein shakes all designed to promote healthy growth.
There are plenty of options for those looking to stimulate fresh hair growth, and when you come meet with us in our office, we'll help you determine which options are right for you.
Hair loss is never welcome, but that doesn't mean you have to settle for it. There is always an option to regain your appearance and your sense of self... and sometimes, that option is a topical treatment. We'd love to tell you more about these options and how they can change your life.