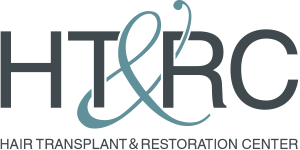 Non-Surgical Treatments for Women
At the Hair Transplant & Restoration Center, Dr. Gray creates personalized hair-loss treatment plans for women based on a medical, surgical, and prosthetic approaches. His common-sense solutions start with diagnosis and match proven solutions with the problems they solve. If your goal is to find no-nonsense information and unmatched comfort throughout your experience, there's no better resource than HT&RC. Our non-surgical solutions for women's hair loss can be combined with surgery to improve results or explored individually for their precise benefits. Dr. Gray will accompany you every step of the way, from diagnosing the cause of your hair loss to maintaining your new hair.
There are multiple non-surgical options we can provide to women seeking hair restoration. One path to consider is hair follicle regeneration. This is a procedure that seeks to generate healthy blood flow to dormant follicles; in a sense, it "wakes up" sleeping follicles, and can potentially reverse the effects of hair loss.
Hair restoration systems are also an option. Each system is customized to meet the client's needs, and to provide just the color, cut, and style she wants. Hair systems are made with top-quality hair and look completely natural. No one will know you're wearing a hair system except you! These systems are also incredibly easy to maintain.
When it comes to hair restoration, there's no such thing as a one-size-fits-all solution. Women come to us facing different causes of hair loss, and they often have different needs, budgets, and expectations. We're here to find the solution that works best for you.
It all begins with a consultation. We'd love to help you get to the bottom of what's causing your hair loss, and from there we can explore the best solutions. Together, we'll find the best way for you to start looking and feeling like yourself again.