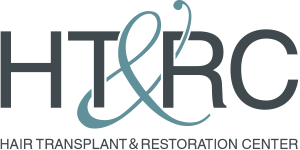 Surgical Procedures for Men
The Doctor Is In
Hair transplantation is a legitimate surgical procedure, and we believe you should be connected with your doctor as you explore this option. At Hair Transplant & Restoration Center, your planning, procedure, and follow-up are all done directly with your surgeon, Dr. Gray. Whatever your questions or concerns, you'll always be connected with the individual responsible for making your hair transplant a success.
Why Dr. Gray?
Dr. Gray isn't the only doctor performing hair restoration surgeries in Georgia. He is the only one who includes Hair Follicle Regeneration in every surgical procedure without additional charge. Dr. Gray spent three decades in the operating room as an anesthesiologist, and he combines artistry with his medical and surgical expertise.
Beyond Standard Surgery
In an effort to give each patient the best possible experience, Dr. Gray includes several aspects of treatment you are unlikely to find anywhere else. Starting with our serene private location, your comfort is always top priority. Dr. Gray is one of very few hair transplant surgeons who are proactive about recovery before you even leave our office. At the end of the procedure, Dr. Gray administers a very long-acting local anesthetic, used in operating rooms, to help patients recover from surgery and decrease their dependence on narcotics. For our purposes, the pain relief lasts well beyond the end of the procedure; we have patients who drive themselves three hours home after surgery because of Dr. Gray's planning. He also administers a high concentration of proteins extracted from your own blood during every surgery to stimulate healing and growth. There's no extra cost for HFR during a surgical procedure at the Hair Transplant & Restoration Center. Best practice comes standard.
Diagnosis
Diagnosis is at the heart of Dr. Gray's medical approach to hair restoration. Only by finding the root cause of hair loss can he confidently match the right solution to each patient's problem. Since not every man is a good candidate for hair restoration surgery, determining the potential for success is vital to preventing an unneeded procedure. At the Hair Transplant & Restoration Center, you're assured a clinical diagnosis of your hair-loss problem, along with a clear and purposeful search for answers.
Healing Your Hair with HFR
There's no better time for Hair Follicle Regeneration treatment than in combination with a hair transplant. The addition of DHT-resistant follicles to affected areas restores the potential for hair growth, but only HFR harnesses the body's natural healing process to maximize new growth. HFR is an integral part of every transplant procedure at the Hair Transplant & Restoration Center because it's the best way to ensure success. Dr. Gray uses HFR to protect fragile grafts, to prevent scarring at the incision sites, to facilitate healing, and to encourage new hair growth.