HOW DOES OUR PRACTICE WORK?
All new patients start with a comprehensive consultation. We believe communication is fundamental in any relationship, including physician-patient. Our goal as an office is to nurture an environment where you feel open to discuss and share private details about your hair loss without judgment. When you sit down with Dr. Gray, the groundwork is forming. He can thoroughly assess your medical history and understand the reason for hair loss. By the end of the consultation, you will have an understanding of the diagnosis, prognosis, and treatment for your hair loss.
From the moment you contact our office, we invest ourselves making sure you feel as comfortable as possible throughout your time with HT&RC. Our priority is to our patients and maintaining their privacy. The consultation is your first active step toward a clinical diagnosis with honest recommendations, and our staff is happy to provide support throughout your journey.
Please read all of the information on this page carefully. We are not a traditional medical practice, so hopefully answers to questions you might have will be found here.
Scheduling a new patient consultation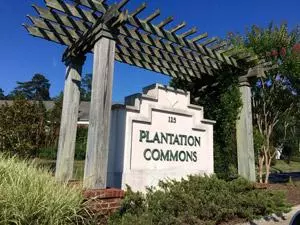 To schedule a consultation either give us a call at 478-787-0435 or submit a consultation request form. Please leave a message if you call us and get our voicemail. We field many questions and spend time over the phone with each caller, as well as with patients in the office, but we will call you back as soon as we can. Dr. Gray's office hours are by appointment only and availability depends on the day of the week. Consultations usually last about an hour, one-on-one with Dr. Gray.
*Due to COVID, we are limiting all new patients to only ONE friend or family member to accompany them to their appointment.
Dr. Gray is the only physician in this practice, so we do not accept walk-ins or double-book appointments and try to only have one patient in the office at a time for privacy reasons. Your appointment time is reserved for you and you alone.
If you are not local to Middle Georgia, we are happy to work with you to find a time that accommodates your schedule. Dr. Gray conducts all consultations and appointments himself, so we try to allow adequate time for each patient to both listen and ask questions during their session with him.
We actively communicate with our patients because Dr. Gray works hard to stay on time as much as possible, and not have patients waiting on him. When things do come up, and he is running behind, we will do our best to quickly text, call, or email you ahead of time so you can plan accordingly. Sometimes we may be ahead of schedule, in this event, we will contact you so you can arrive earlier if you prefer.
Do I need a referral to make an appointment?
A referral is not needed because our practice is private.
Cost
The cost of your fully comprehensive consultation is $100. There is no such thing as "one-size-fits-all" hair restoration treatment. Every patient has their own very particular concerns, needs, questions, and expectations, so a complete consultation is much more than a quick conversation.
But we can promise you that you will never have to rely on a consultant, salesperson, or technician; At our practice, the consultation is a diagnostic experience where you spend about an hour one-on-one with Dr. Gray only.
What types of payment do you accept for the consultation and other treatments or products?
We take debit/credit cards from VISA, Mastercard, AMEX, Discover, cash, and check. Please note, our office does accept CareCredit. Please read over our Finance page to find out more about our CareCredit terms.
I have insurance. Will you accept my insurance to cover the fees associated with the visit?
No. We are considered cosmetic, and our practice does not participate in billing through third party insurance companies. Fees for the appointment are the patient's responsibility and are due immediately following the end of the appointment.

Patients with separate health insurance (i.e. work-related insurance or other insurance), may wish to contact their insurance companies to discuss whether a portion or all of the appointment related fees will be covered. There are fees for all follow-up appointments, biopsies, treatment injections, and transplant procedures in our office, and we will provide a receipt for the visit, which you send to insurers. It is the responsibility of the patient to pursue any insurance coverage.
I understand that I don't need a referral from a doctor to see Dr. Gray. But if I do get a referral, is the fee reduced?
No, the fees are the same regardless of whether a patient has a referral. We are a private practice and do not bill insurance.
Does the consultation fee go towards the price of any treatments?
The only treatment the consultation fee would go towards is a hair transplant.
Hair Transplant Consultations
For those interested in speaking to Dr. Gray only about a hair transplant procedure, please let us know when you contact our office that you would like to schedule a hair transplant consultation. There is no charge to talk to Dr. Gray about a hair transplant, and this can be done in person or remotely. If you want to schedule a remote hair transplant consultation, please also indicate this when you contact our office. Remote consultations will involve following clear instructions (to come) about information we will need from you prior to a conversation.

Most of our transplant patients are not local, and hair transplant consultations are a little different than discussions with new patients about general hair loss and possible treatment options. Beyond assessing your hair loss and the potential for results, Dr. Gray also uses the consultation to identify potential treatment combinations that could improve the results of your surgery.
New Patient Forms
Upon scheduling your consultation, you will be sent new patient forms to fill out and bring with you to your consultation. The extensive paperwork will allow you to go into detail about all of the noticed changes and concerns you have. Dr. Gray uses this information to get a better sense of your hair loss patterns or history to date, which is essential in providing any kind of medical recommendation. The paperwork can take anywhere from 15-30 minutes to complete, so please plan accordingly.
Photo Release
You will also be sent a photo-release waiver which has a few options. You may choose to permit us to use your photographs showing your full face OR just eyebrows and up. We would use your photos to share success stories of certain treatments with future patients. The focus is always about results from a treatment and never your identity. Our patients privacy is always a priority, and even if photos are used publicly, we will never reveal the identity of the patient. You may also choose to keep your pictures private. In this case, they will only be used by Dr. Gray for diagnosis purposes, and to track your progress.
No Show Policy
After an appointment is formally scheduled, you will receive emails and text messages from our automated scheduling software to confirm or cancel your appointment.
If you do not confirm or cancel the appointment - we will personally call/text/email you to get an answer. If you do not respond to any outreach, you will be considered a no-show and Dr. Gray will not allow you to reschedule.
If you confirm your appointment, but do not show up and give us NO notification that you will not be able to make your appointment – Dr Gray will not allow you to reschedule.
Late Policy
We reserve an hour for you to meet with Dr. Gray, and the hour starts at the scheduled time – not at the time you arrive. We allow a 15-minute grace period. If you are more than 15 minutes late we will not see you and you will have to reschedule. If you are late and still need to fill out the new patient paperwork in our office, this will eat into your reserved scheduled time with Dr. Gray – so please be aware. If you are traveling from out of town and are running behind, please contact us AS SOON as possible. We may or may not still be able to see you.
Appointment Cancellation/Reschedule Policy
We will allow you to reschedule your consultation appointment twice, after that, we will not put you in Dr. Gray's calendar, and he will not see you.
For example: If you realize Monday night that your original appointment for Tuesday needs to be moved to Thursday, that counts as one reschedule. On Thursday morning, if you need to move the appointment to the following Monday, that counts as the second reschedule. If Monday comes and you cannot make your appointment time, we will not reschedule your appointment time.
We understand things do come up and may be necessary to reschedule your consultation appointment. This is fine! However, we are a private practice and ask that you respect Dr. Gray's time and calendar. To continuously reschedule appointment times is not fair to other patients. It is taking away appointment options for those who may not have flexible schedules.
Please make sure you schedule a time that you know will work for you.
A Note to Non-Local Patients or Those Interested in Remote Consultation
Because of our location within the state of Georgia, we have many patients who travel several hours in multiple directions to come to see us. For those interested, we want to do as much as we can remotely for you.
We treat all types of patients who can have very specific questions. These could be questions about treatment recommendations, questions about exact price quotes for hair transplant procedures, or questions about symptoms leading to a diagnosis. What Dr. Gray can ultimately provide remotely is on a case by case basis. So there can be situations where Dr. Gray would need to see you in person to provide a recommendation or answer definitively.
Still, he is always happy to answer any questions he can, before anyone gets in the car. Instead of having a video conversation, Dr. Gray prefers pictures sent, followed by a phone conversation. Images, as opposed to video, allow for a more accurate view, and these photos can be taken with a regular camera or smartphone.
If you are interested in a remote conversation, reach out to us! We will provide you with Dr. Gray's contact information to send all photos directly to him. Photographs give him context for a discussion, and from there, he can guide you to whatever your next step may be.
For reference, Dr. Gray would appreciate photos of the following before a phone conversation:
Frontal hairline with the hair lifted up.
Central part with hair parted in the middle.
Right temple area - with the hair lifted up.
Left temple with the hair lifted up.
Crown (or very top) of the scalp.
Any concerning areas of hair loss other than these 1-5 should also be photographed.
Aligning Your Expectations
The goal of all consultations is to determine what type of treatment will work best for you and to discuss your medical history and familial history concerning your hair loss. Dr. Gray's approach is 100% personalized and rooted in the biology of hair and scalp disorders. Whether you intend to get more information about a hair transplant or learn more about non-surgical options, Dr. Gray is dedicated to finding the solution that best fits your situation.
By carefully reviewing each patient's history himself, Dr. Gray can ordinarily provide patients with the reason they are losing their hair and the likelihood of future hair loss and speed of progression.
Will I need blood work?
If blood work is necessary, you will be sent to a local medical testing lab with an order from Dr. Gray for testing.
Will I need a scalp biopsy?
If the cause of your hair loss is not clear, Dr. Gray may require an additional appointment for a scalp biopsy to get a diagnosis. This test involves the removal of a minimal sample of tissue from the scalp for the purpose of determining if a certain more unusual cause of alopecia exists. If this is the case, we will schedule a separate biopsy appointment at your consultation.
Comprehensive consultations provide patients with an understanding of all the treatment options, potential side effects, and the best' next step' for the particular patient.
Some hair loss conditions are temporary and improve, and other types of hair loss are chronic (long term) and may slowly or rapidly worsen over time. Some conditions respond well to non-surgical treatment; other types of hair loss can be helped to a certain degree with non-surgical treatment but not entirely. Hair Transplant & Restoration Center strongly believes there is no "one treatment fits all" model for hair loss.
A wide variety of surgical and non-surgical treatments are available for individuals with hair loss. Still, the correct and appropriate treatment depends entirely on the diagnosis and progression of miniaturization. Patients who come to us very early on in their hair loss may have more treatment options available than those who wait. We STRONGLY encourage patients to seek help early. The success rate is much better when treatment begins prior to permanent hair loss.
The following may be performed at your consultation:
Dermoscopy: A non-invasive support tool called a dermatoscopy is used to examine hair follicles under a magnifying lens. This analysis helps Dr. Gray determine your degree of miniaturization, which ultimately dictates your treatment options. You cannot get this essential magnified assessment of your follicles by self-diagnosing and treating yourself at home.
Photographs: Photographs are taken during your consultation by Dr. Gray to follow your progress and assist in determining the best solution for your hair loss or whether you are a candidate for a particular treatment.
HairCheck: HairCheck is a patented device that generates a precise, scientific measurement of hair loss, hair growth, and "how much hair" is present in an area of the scalp. By documenting hair density in specific areas on the scalp with a HairCheck, we can go back and repeat the same measurements in the same areas during future appointments; this provides quantitative evidence on the effectiveness of treatments to make the best choices for each patient. No hair needs to be cut, and testing takes about 5 minutes.
Planning your visit
When you first visit Hair Transplant & Restoration Center, you might expect to see a sterile clinical office, but we hope that you'll be pleasantly surprised by our open, relaxing atmosphere. There's no need to be concerned about privacy during your appointment. We are a small, boutique practice which means we never double book appointments, and do our best only to have one patient at a time in our office.
Please note that we are located in the Plantations ONE office park, on the same side of the road as Chick-fil-a. There is no business sign outside of our office building, so our office location is discreet and includes secluded consultation and procedure rooms. Should you need to remove a wig or hairpiece at our office, feel safe knowing, we have private rooms for you to do so. There is plenty of parking in front of our office.
Be prepared to learn! Dr. Gray will take as much time as necessary to ensure that you are completely comfortable with your recommended course of action, and is always happy to answer any questions you may have. You are welcome to bring ONE friend or family member with you to help synthesize new learnings and ask questions. By tapping into Dr. Gray's 30 years of medical expertise, you'll gain access to a fully personalized treatment plan, as well as the suite of proven solutions needed to achieve it, and will leave with a wealth of information and next steps for your situation.
Consultation Q&As:
Is there a specific gender, ethnicity, or age range you will treat?
Our practice welcomes all men and women of all ethnicities and origins and all types of hair, starting at about 18 years of age. We do not treat children.
I will be driving from 3 hours away with my brother. He might want to see Dr. Gray about his hair too. Can this be made possible for us?
Your brother will need a separate appointment. Please have your brother contact the office to schedule a time and get new patient paperwork. If you give us enough notice, we can try to arrange for you and your brother to have back to back appointments. Each of you will need to pay the $100 consultation fee.
My appointment is for 1 pm, but I'm meeting someone in the area at 8:30 am. Can I come after and see if Dr. Gray can fit me in?
Unfortunately, no. Our schedule on any given day is set, and we do not allow walk-ins for privacy reasons. If there have been any cancellations that day, or we are running ahead of schedule, our patient coordinator will be in touch to see if you can come in earlier.
I have done research and am interested in a specific non-surgical treatment. Can I just schedule an appointment for that treatment without meeting with Dr. Gray?
Not necessarily. We have many patients who research treatments on their own and "decide" which treatment is best for them before contacting our office. It may or may not be the right treatment to help you reach your goals, and Dr. Gray can provide insight into this. If he feels that your preferred treatment is not the right way to achieve your desired outcome, he will not hesitate to steer you towards a more appropriate course of action, providing you with a detailed explanation as to why he believes you will benefit from his approach. Through this education process, you and Dr. Gray can develop realistic shared expectations for the outcome of your treatment.
If you want to schedule a treatment before having a consultation with Dr. Gray there are two ways to go about this:
Contact our office and we will tell you to take pictures, send them to Dr. Gray, and discuss your treatment interest over the phone before scheduling a treatment appointment. Often he can likely decide from photos and discussion about your concerns if you could get expected benefit from treatment.
If you contact our office and are not able to take pictures and have a phone discussion with Dr. Gray prior, we will schedule thirty extra minutes onto a scheduled treatment appointment. At your appointment, Dr. Gray will briefly review your situation and provide insight if he recommends moving forward with that treatment. He will never suggest patients spend money on a treatment if it does not benefit them. It is essential to confirm expectations, what a treatment likely will and will not do, before starting any protocol.
Learn More About Consultations at HT&RC
If you have additional questions about consultations in our office, or if you're ready to schedule one, contact our office. We'd love to put you on the books for an appointment with Dr. Gray. During your consultation, you'll have a chance to learn more about the factors contributing to your hair loss, and also to ask any questions. Additionally, we'll recommend some treatments that fit your goals as well as your budget. All consultations are relaxed, friendly, and confidential. Connect with us in our Macon, GA office whenever you're ready to schedule yours.